Day 113 – Impress Your Date with your 'Thrifty' Nature… Milestones Free Date night…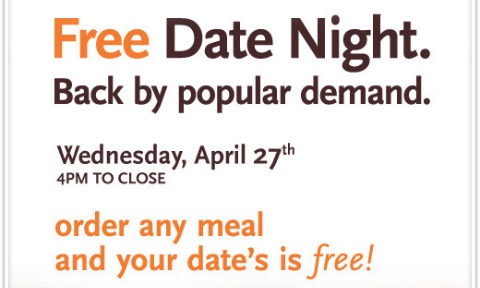 On Wednesday April 27, 2011 from 4pm to close Milestones is bringing back Free Date Night. I wouldn't want to be taking someone there on a first date… but hey if you are at that 'comfortable' stage in your relationship, why not get some free food!
If you get an appy, entrée or both your date gets theirs for free. Also the term date is used pretty loosely here – if you show up with your girlfriend, boyfriend, co worker, dad, mom… it's all good.
For a list of locations and to check out the menu go to the Milestones website here.