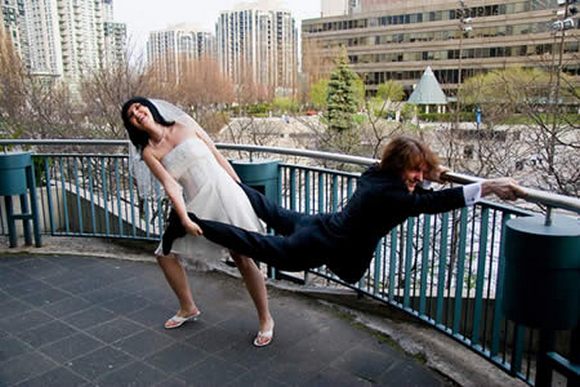 Grand Wedding Show
(written by Ryan Zupan - Is there something you want to share with us Ryan?)
Dining, dancing, dessert'ing, bouquet throwing, garter catching, midnight snacking, & drinking… normally when I think of weddings, my liver shakes with excitement, but when it's your wedding, gentlemen, it is not your liver, but your entire body that shakes with dread at the endless discussions hashing out every detail of the big day.
Let's face it, the wedding is for the wife. Sure, us men enjoy ourselves & are kind of an important part of the ceremony, but from the female perspective, we're really just as much an accessory as the table napkins or dessert spoon.
So what do you do when those wedding talks start to suffocate? Why, send your lovely fiancé to the Grand Wedding Show, of course! Over 2 days, Vancouver's finest wedding suppliers give insight into the hottest trends in wedding fashion, food & décor. Try on dresses, new hair & makeup styles, book your honeymoon or take advantage of some exclusive offers. Best of all, future husbands are not mandatory so your lovely lady & her lovely friends can wedding plan to their heart's content.
The Grand Wedding Show runs Sept 15 & 16 at the Vancouver Convention Centre.

More info on their website