Nuba – Lebanese That Brings You To Your Knees!
Nuba brings what I call the triple threat of lunchtime dining – healthy, delicious & well priced. The wraps are amazing, the plates even better & all ingredients are organic, local & hand selected on a daily basis for freshness. I'm a big fan of the belly-busting Deluxe Toasted Pita with lamb but there are many vegan & veg choices as well.
New Nuba locations have popped up around town recently so prioritize this one for your next lunch stop.
207-B West Hastings
(604) 688-1655
1206 Seymour Street
(778) 371-3266
146 3 Avenue East
(604) 568-6727
Waldorf Hotel
1489 East Hastings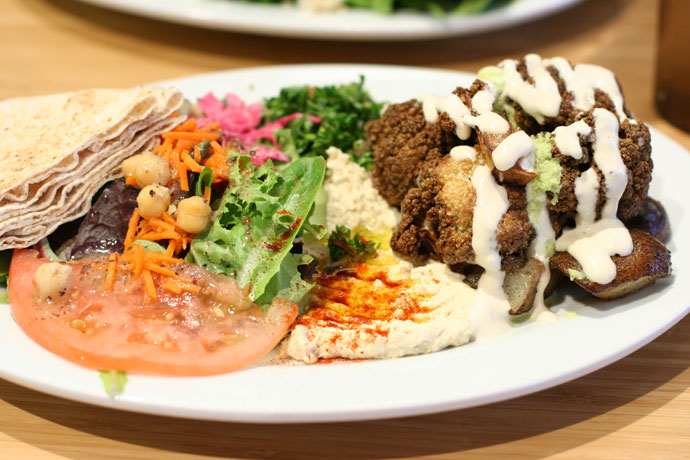 View Larger Map